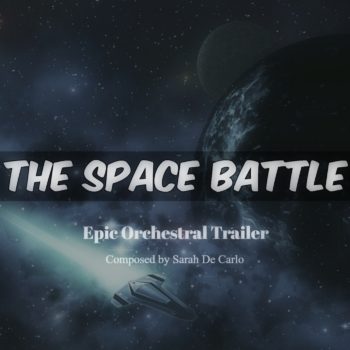 2018
Sarah De Carlo
Sarah De Carlo
LISTEN TO MY PORTFOLIO ON SOUNDCLOUD
'The Space Battle' is an epic, inspiring and powerful cinematic trailer music soundtrack to present action, sci-fi, fantasy, adventure and war game and movie.
Perfect for trailer, teasers, promos, advertisement, slideshows, time-lapses for tv, documentary, radio and cinema production.
Mood: emotional, epic, inspiring, motivational, patriotic, heroic, powerful, triumphant.
To download a Royalty Free LicenseTo use this music for your project, contact me.