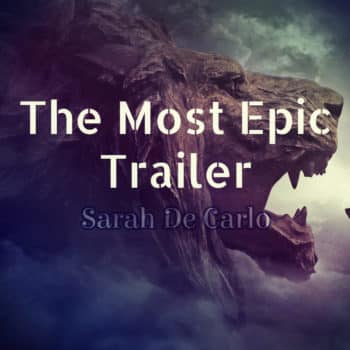 2019
Sarah De Carlo
LISTEN TO MY PORTFOLIO ON SOUNDCLOUD
A powerful and heroic track, featuring the full epic orchestra, piano and epic percussion, stunning braams and sfx in the style of modern Hollywood Blockbuster hybrid orchestral trailer music.
Suitable for movie trailer, TV and film underscore, video games, documentary, commercial and background music and for projects that need a majestic cinematic music.
Mood: Action, Dark, Tension, Suspense, Adventurous, Epic, Powerful, Big, Build Up, Majestic.