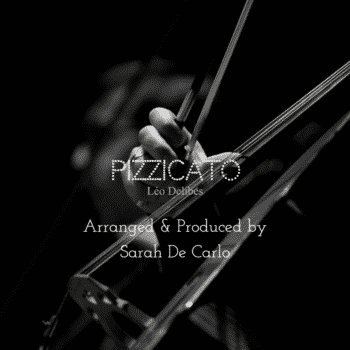 2018
Sarah De Carlo
LISTEN TO MY PORTFOLIO ON SOUNDCLOUD
The popular pizzicato movement from the ballet Sylvia, composed by Léo Delibes.
The pizzicato string parts keep the overall feel of this piece lighthearted and playful, making it perfect for ballet scenes, comedies, children movies and cartoons, animals documentaries and more.
To license this music for movies/film, contact me in private for info.