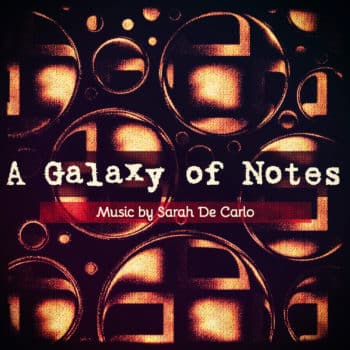 2018
Sarah De Carlo
Score a Score
LISTEN TO MY PORTFOLIO ON SOUNDCLOUD
'A GALAXY OF NOTES' – Advertising music by Sarah De Carlo.
A modern hybrid electronic/orchestral track, perfectly suitable for anticipation/tech and luxury advertising, corporate video and more.
Instruments: Orchestral hybrid Strings/Brass, syntethizer, Piano, Sfx.
Mood: Building, Emotional, Uplifting, Inspirational, futuristic.
ALL RIGHT RISERVED – to use this music in your project, please contact me for info about licensing.